We are a creative experience agency that can help bring your amazing ideas to life. From custom branding & design to product strategy and production, we do it all.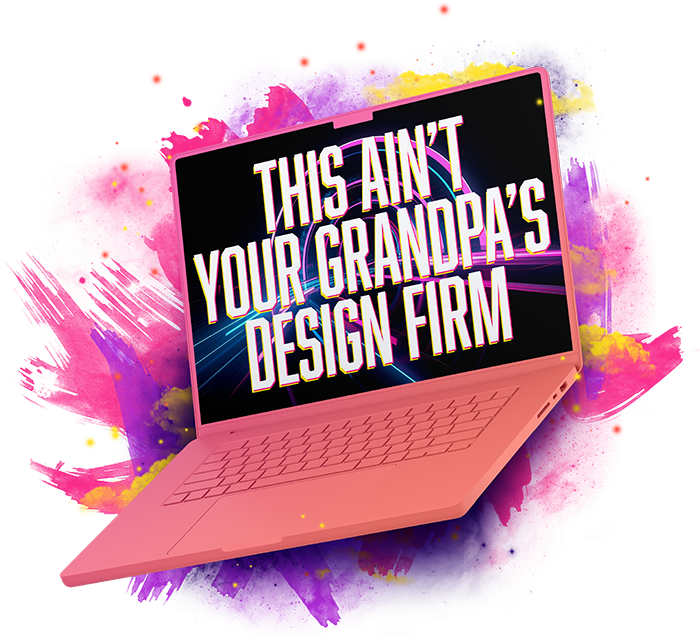 TAKE…what?
Hi! We're TAKE4 – a creative experience agency out of north Georgia. Our team is fueled by, you guessed it, FOUR core areas of focus and expertise:
Branding  •  Design  •  Production  •  Promotion
We know – we know, those are a bit vague but don't worry… we've got more details below. Already like what you see?
Let's bring your brand to life…
and then
tell the world

.
Branding
We are enthusiastic brand experts that believe in the power of a trustworthy, relatable identity that can enrich the lives of others. Our team will work with you to build the most epic brand of your dreams.
–
Brand Strategy
Identity Development
Brand Voice + Tone
Communication Strategy
Brand Guidelines
Pitch Decks + Roadmaps

Design
The art of bringing ideas to life is what we live for. Design is the heart of what we do and comes in many shapes and sizes. We offer a variety of unmatched design services that can help your brand stand out.
–
UX + UI Strategy
Graphic Design
Custom Web Strategies
Illustration + NFT Design
Product Design + Prototyping
Hand Lettering + Typography
Production
Know what's more fun than designing something cool? Watching it come to life on print, wood, metal, and fabric! TAKE4 offers various in-house [and outsourced] production services.
–
Laser Cutting
Laser Engraving
Product Prototyping
DTG + DTF Printing
Digital Printing
B2B / Wholesale

Promotion
Successful brand promotion and outreach comes down to two principles: strategy & execution. We have a wide network of tools, talents, and resources that can help grow your brand reach.
–
Disruptive Marketing
Digital Communications
Social Media Design
Content Development
Email Marketing
Awareness Campaigns
We make some pretty cool things.
The items below may or may not look familiar to you but they are hot ticket products from our Etsy shop that bring value to our customers and other small business owners like us.
Everything you see below is designed and manufactured in-house and are available on our Etsy shop.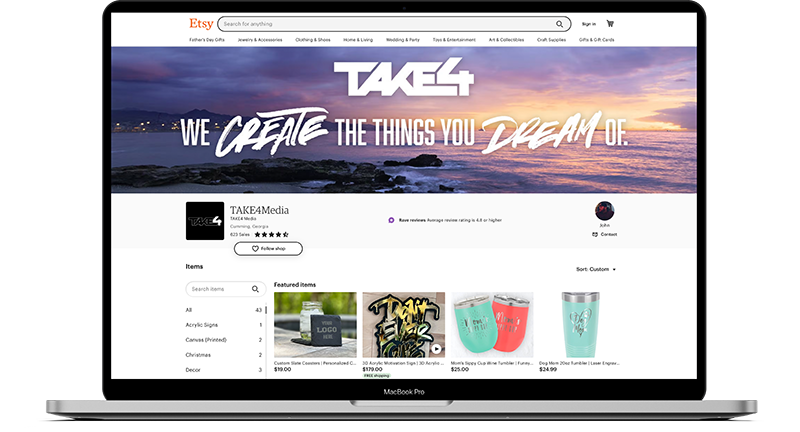 RECENT WORK
Salinity:
A Pink Salt Revolution
We were commissioned to build a brand and web experience for a new hydration product entering the market this year. After nearly a decade of talking about it and in the aftermath of a major fitness overhaul, our founder and his partner are prepping to bring a revolutionary hydration product to the market – all driven by a core ingredient: pink Himalayan salt.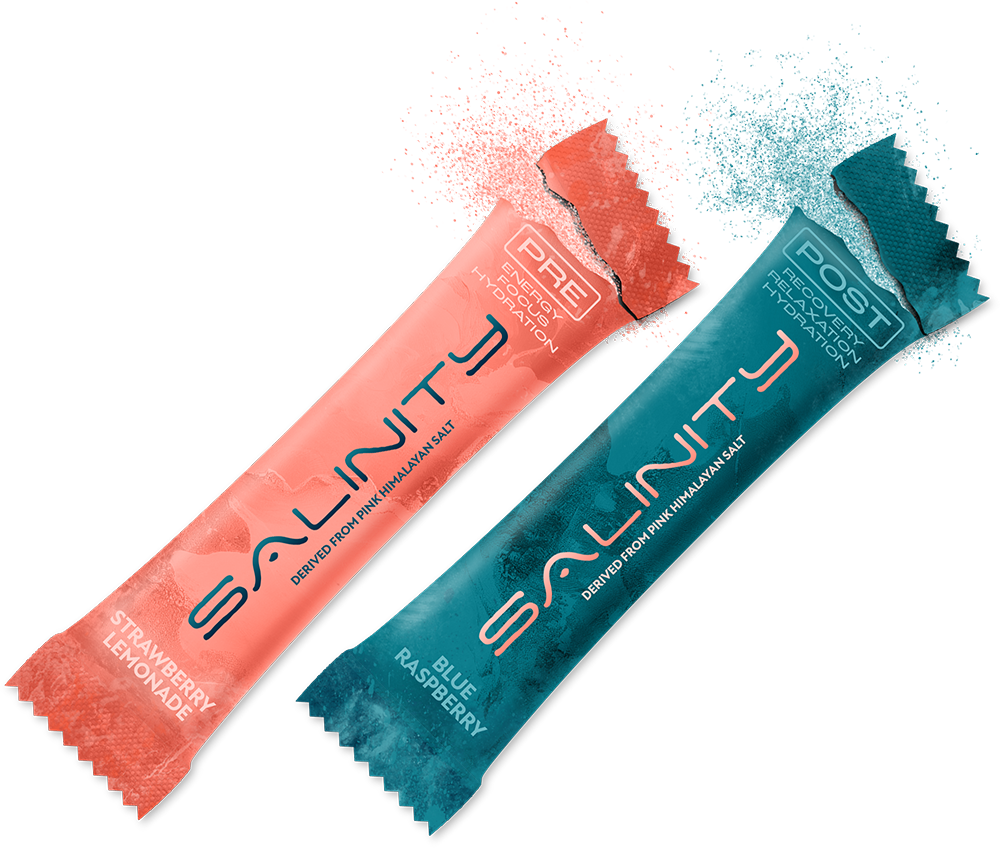 John and Jessica with TAKE4 have done an amazing job with our branding. From the packaging, to hats, and shirts they are simply amazing. I am glad they were able to fit me in and I'll be using them for all future products that we release. Fun and easy to work with too!.

I've been working with John and TAKE4 right at a decade and they are the best in the industry, bar none. Whether it was marketing/branding needs for our real estate title company or a new venture, John and his team's ability to bring any concept to life is unreal. The difference with TAKE4 is they go beyond just designing, marketing, or making products; their consulting and knowledge truly sets them apart. Mixing all of the above with a pure passion for what they do is why they are the best. I've worked on many businesses with TAKE4 ranging from apparel brands all the way to an exotic car start up. No matter the industry, their ability to be an extension visionary to your business is huge. What I really love is their communication during projects, you never have to wonder where you stand or how progress looks. I promise you will appreciate getting in touch and doing business with TAKE4!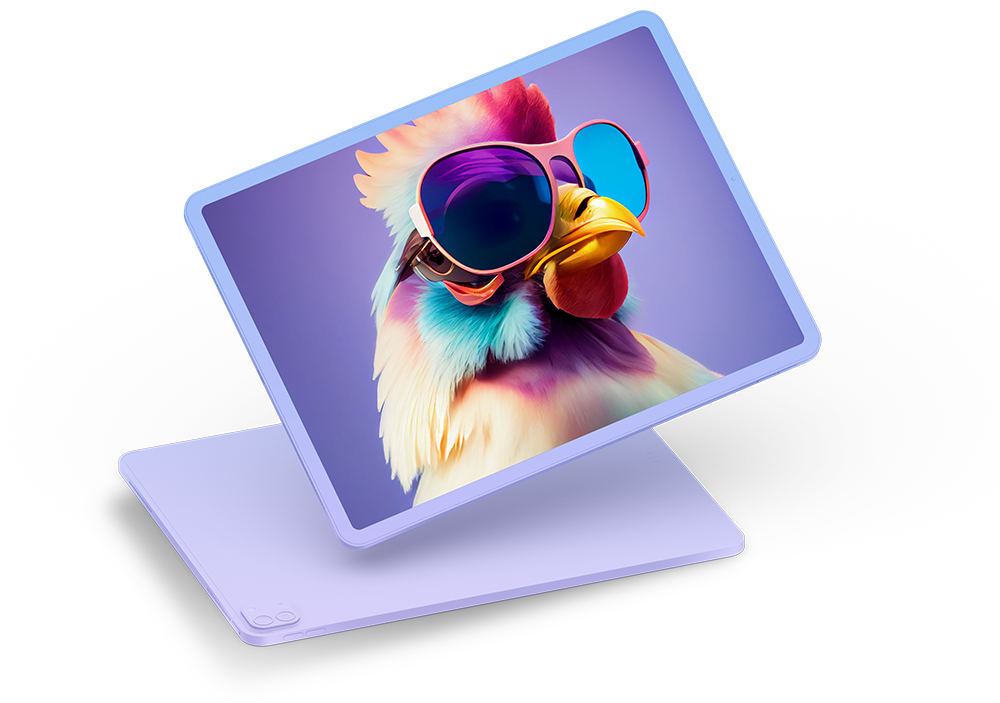 Don't be a chicken.
Let's work together.